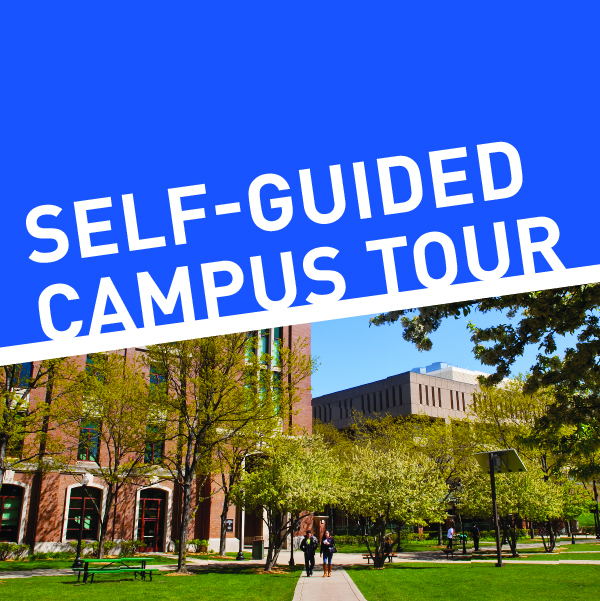 ---
We're excited to have you on campus!
Below you will find everything you need to explore DePaul's Lincoln Park Campus: a campus map, descriptions of major campus buildings, and audio clips of our tour guides telling you about some of the most popular spots on campus.  We have also provided links to sign up for our student-led Zoom tours and view our interactive campus map!
Please be aware that all campus buildings are closed to the public, but you are welcome to walk through our outdoor campus spaces. Individuals who have not been vaccinated are expected to wear a mask at all times while on DePaul's campus. Vaccinated people who still want to wear a mask for their personal comfort are more than welcome to do so.
---